Doyle Security is proud to announce our partnership with Brivo to provide state-of-the-art cloud-based access control systems to our customers. Brivo created the cloud-based access control category and has refined and advanced the technology for over 20 years. The company's comprehensive product ecosystem and open API provide businesses with powerful digital tools to increase security automation, elevate employee and tenant experience, and improve the safety of all people and assets in the built environment.
"After a lengthy research and vetting process, we're excited to partner with Brivo in order to strengthen our product offering with top-of-the-line cloud-based access control," said John Doyle, President and CEO of Doyle Security. "For more than 100 years, Doyle has proudly provided our community with exceptional customer service and the latest and greatest security technology. This expansion allows us to continue doing exactly that while growing our customer base and staying true to our mission as we grow our family-owned business."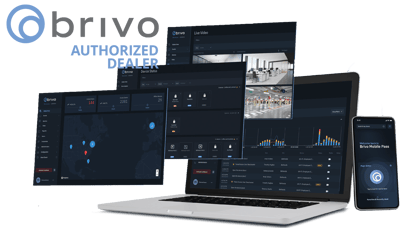 The Brivo security suite is built on a robust, cloud-based access control platform that enables and optimizes hybrid work models, modernizes operations, and yields data that turns actionable insights into data-driven decisions across the enterprise ecosystem. Brivo's signature product, Brivo Access, interacts seamlessly with the Brivo suite of security products, including visitor management, smart home automation, occupancy monitoring and mobile management. It also offers an open API that integrates with an infinite number of features and applications, including identity management, elevator control, coworking and health and wellness.
To learn more about how Doyle Security and Brivo can help secure and manage your facilities, visit https://www.godoyle.com/brivo-cloud-based-access-control