Mission & Values
Promise and Deliver!
Mission
To provide peace of mind to our customers through the design, installation, service, and monitoring of security and life safety systems. To deliver top-quality service through our highly skilled professional team, who believe the customer's concern is our first concern.
Leadership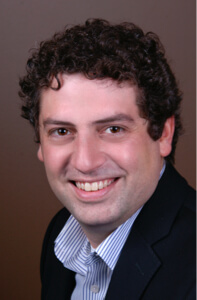 Jack Doyle
President & Chief Executive Officer
Jack Doyle took over as President & CEO in 2023, representing the fifth generation of Doyle family ownership. Previously, he served as President of Integrated Systems and Support Services at Doyle Security Systems. In his time with Doyle, Jack has been responsible for developing marketing strategies, promoting operational efficiencies, tracking business analytics and managing strategic corporate initiatives. Prior to his full time roll, Jack worked for Doyle in various capacities including alarm monitoring, system installation and sales. Jack holds a B.S. Degree from the School of Management at St. Bonaventure University. He has enjoyed a successful sales career at several organizations and has shown vision and leadership as an entrepreneur. Jack is certified in the design of advanced intrusion systems and fire alarm installation methods by the NYS Electronic Security Association. He's also a licensed alarm contractor in the State of Florida.
Jack lives in Webster, NY with his wife Jill, his sons Eli and Owen and daughter Juliette.
X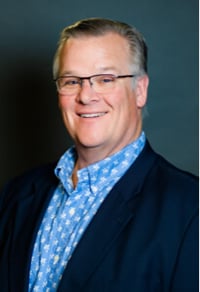 Kevin Stone
Executive Vice President and Chief Operating Officer
Kevin began his career with Doyle in 1989 and is a 32-year veteran the alarm industry. He started as a Commercial Security Consultant and now has responsibility for sales, installation and service for Doyle Security's eight branches. He's also responsible for the Doyle Medical Monitoring division. Kevin is a Rochester Business Journal 40 under 40 recipient and The Rochester Police Rosewood Club recognized him with a Distinguished Service Award. He was recognized by Rotary International as Rotarian of the Year and was named a Paul Harris Fellow.
Kevin currently sits on the Advisory Boards of the Monitoring Association, Security Industry Alarm Coalition, Resideo and the American Cancer Society. He's past President of the Akron Newstead Rotary, Vice-President of the Akron Central School District Board of Education. He's a past Chairman of the Western New York Chapter of American Society for Industrial Security (ASIS), has CPP (Certified Protection Professional) certification and was a Crime Stoppers Board member.

Kevin resides in Akron, N.Y. with his wife Marlene, together they have three children Jacob, Claudia and Abigail. Kevin enjoys family time, golf and travel.
X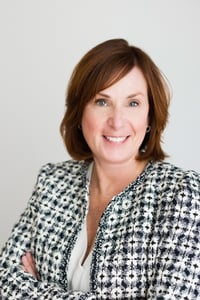 Susan Kelley
Chief Financial Officer
X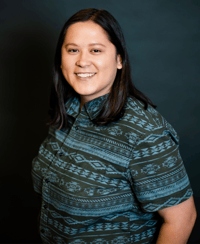 Kaitlin Lee
Human Resources Director
Kaitlin joined Doyle Security Systems in 2021 and became our Director of Human Resources in 2023. Kaitlin holds an M.S. in Human Resource Development from the Saunders College of Business at Rochester Institute of Technology. In her role, Kaitlin is responsible for overseeing the company's people operations through an empathetic, data-driven approach. Kaitlin is passionate about innovative problem-solving within the workplace, and she places a strong emphasis on the pursuit of continuous improvement.
Kaitlin lives in Rochester, NY with her wife, Abby, and their two dogs. Kaitlin enjoys exploring NY's beautiful hiking trails, discovering new restaurants, and staying in for movie & game nights with her friends and family.
X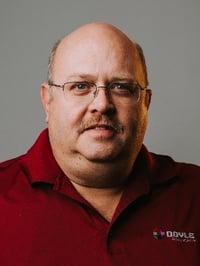 Ernie Cole
Director of Operations - Emergency Response Center
X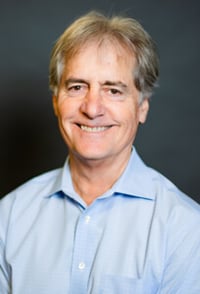 Todd Julien
Director of Sales
Todd has served as Doyle Security's Director of Sales for over ten years, bringing decades of sales and management experience to our sales team. Todd's leadership exceeds his role at Doyle, as he is also the Head Coach of the Pittsford Mendon Girls Basketball team, leading them to seven Section Five championships. When he's not working or coaching, Todd enjoys golfing, playing tennis, watching the Boston Celtics and Red Sox and spending time with his family.
X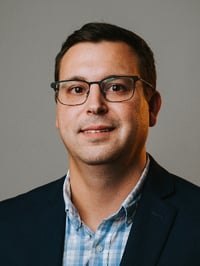 Matt Carlson
Accounting Manager
X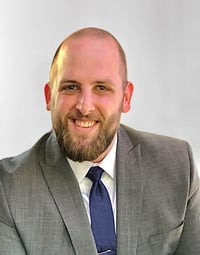 Eric Doyle
Regional Sales Manager
X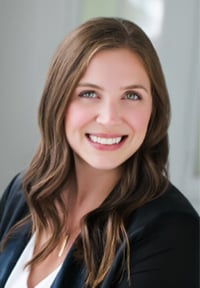 Alexandra Justis
Director of Marketing and Engagement
Alexandra is a fifth generation Doyle and proud to be working for the family business alongside her dad, John, and brother, Jack. Before joining Doyle, Alexandra lived and worked in Washington, DC for 10 years. She managed events and marketing for the tenth largest shopping center in the US, Tysons Corner Center, and lead the Digital Marketing team at Children's National Health System before returning to Rochester.
When she's not working, Alexandra loves spending time outdoors (especially on the water), traveling and making memories with family and friends. Alexandra and her husband, Dan, are proud parents to their daughter, Leona, and have another baby on the way.
X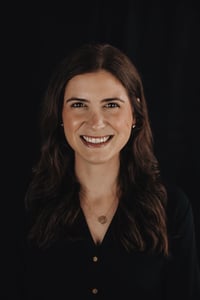 Chloe Doyle
Executive & HR Assistant
X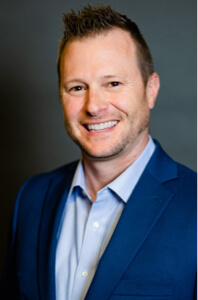 Jeremy Daumen
Vice President of Branch Operations
Jeremy started working at Doyle Security in 2008 as a Commercial Security Consultant in the Buffalo, NY branch. Jeremy then served as the Buffalo branch General Manager for 10 years before being promoted to Vice President of Branch Operations. Outside of his passion for security, Jeremy enjoys skiing, golfing, traveling, camping and spending time with his family.
X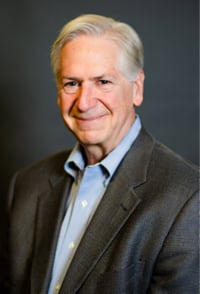 John Doyle
Executive Chairman
John Doyle was the fourth generation President and CEO of Doyle Security. His great-grandfather John A. Doyle started the company in 1919 and his grandfather and father have also served as President and CEO. John has held various roles with the company in his over 30 years with the company and officially served as President and CEO from 1996 to 2023 when he handed that title to his son, Jack.
Outside of work, John enjoys traveling, boating, music and spending time with his wife Lauren, his children Jack, Alexandra, Eric and Chloe and his six grandchildren.
X
Awards
2020 Best Companies to Work for in New York
Better Business Bureau, A+ Rating Since 1999
Security Distributing and Marketing Magazine 100 Largest Security Companies in the United States
2018 Best Companies to Work for in New York, #12 Medium Company
2013 Buffalo Business First, Best Places to Work
2012 Central NY Business Journal, Top CNY Security & Alarm Companies
2010 The Monitoring Association, Central Station of the Year
2009 Better Business Bureau, Torch Award for Excellence
2008 Rochester Business Ethics Foundation, ETHIE Award
Board Of Advisors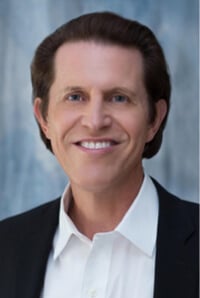 Mark W. Bitz
Operator, Central New York Feeds, Inc.
Mark is an entrepreneur, author, professor, and community leader. He is a graduate of Purdue, Cornell, and Harvard Universities, and has traveled to all 50 states and over 50 countries and 200 cities. Mark operated Plainville Turkey Farm, Inc. between 1991 and 2007. He founded CNY Feeds, Inc in 1990, a company that his sons currently operate, and co-founded CNY Crops, Inc in 2007.
Mark was instrumental in building the Northwest YMCA in Baldwinsville and chaired its board for several years. He chaired the Empire State Young Presidents Organization (YPO) and New York State 4-H Foundation Boards. He was a director of the Greater Syracuse YMCA, Syracuse Metropolitan Development Association, New York State Business Council, National Turkey Federation, and Chief Executives Organization (CEO). He served on the CALS Advisory Board and the Cornell University Council. He was Education Chair of the Chief Executives Organization and trustee of the Florida Nature Conservancy. Mark just finished his fourth book, Flourish: Practices that Elevate Everyone's Life, which is the text for two courses he teaches at Florida Gulf Coast University. He and his wife of 42 years, Leokadia, have two sons, two daughters-in-law, and four grandchildren.
X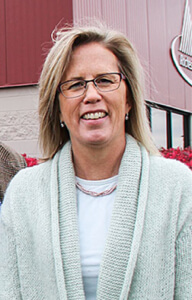 Katherine Calkins-Lindahl
Co-CEO of Rochester Midland Corporation
Co-CEO of Rochester Midland Corporation, a leading manufacturer of specialty chemicals for food sanitation, industrial cleaning and water treatment as well as specialty institutional cleaning and personal care products. It is a long time family owned business founded in 1888 and was recently acquired by private equity firm, Peak Rock Capital. Through her career at RMC, Katherine has served as Vice President of two different divisions, Senior Vice President of the Distributed Products Division, Executive Vice President & President of the Specialty Chemicals Division as well as worked on special committees and projects and strategic planning. Also active in her community, Katherine has been involved in numerous community organizations and currently serves as Vice Chair of the Rochester Philharmonic Orchestra as Treasurer of The Harley School Board of trustees.
X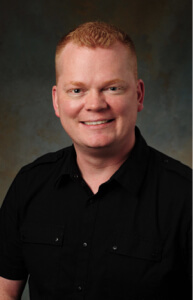 Dr. Neil Hair
Associate Professor of Marketing from the E. Philip Saunders College of Business at Rochester Institute of Technology, New York
Neil is an Associate Professor of Marketing from the E. Philip Saunders College of Business at Rochester Institute of Technology, New York in the United States, and the Executive Director of RIT's Innovative Learning Institute. He holds Chartered Marketer Status from the Chartered Institute of Marketing, a PhD from Cranfield as well as degrees from Sheffield and Cardiff Business Schools. His research and consulting activities include understanding perceptions of advertising and customer value in popular online social networks like Facebook and Pinterest, personal branding in virtual space, virtual ethnography in popular worlds such as Second Life, and most recently a Cisco sponsored global study on social media use for collaboration and innovation looking at over 100 of the world's thought leaders operating in this space. He is also passionate about his role as a facilitator having recently won RIT's highest teaching award for new faculty in 2006-07 and RIT's highest teaching award for online learning in 2007-08. Dr. Hair was the 2012 recipient of RIT's highest teaching honor, The Eisenhart Award for Outstanding Teaching. Most recently his teaching interests involve developing the world's first program on the commercialization of virtual worlds, massively open online courses and creating immersive online student learning experience.
X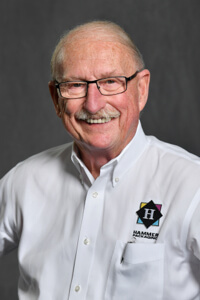 James E. Hammer
President and CEO of Hammer Packaging Corp
James in the past President and CEO of Hammer Packaging Corp, a fourth generation family business founded in 1912. He began his career at then, Hammer Lithograph in 1969 in the sales and customer service department. He was promoted to Vice President in 1975 and President and CEO in 1983. Under Jim's leadership the company has been awarded Best Workplace in America and the Rochester Business Ethics Awards well as been named to the Inc. 5000 and Rochester Top 100 list of fastest growing privately held companies. Jim has personally received numerous distinctions including being the recipient of the Lewis Memorial Lifetime Achievement Award, Power of Communication Award and the Herbert Vande Brul Entrepreneurial Award from RIT. Jim was also inducted into the Rochester and New York Business Halls of Fame and has received the Business Person of the Year by the Rochester Small Business Council.
Mr. Hammer currently serves on the following boards:
James P. Wilmot Cancer Center at Strong Memorial Hospital

Golisano Children's Hospital at the University of Rochester Medical Center

RIT President's Roundtable
X
Paul D. Reid
CEO of The Reid Group
Paul D. Reid serves as Executive Chairman of The Reid Group, a Lockport based company engaged in motor fuel and convenience retail marketing in New York and Western Pennsylvania. Reid graduated with a B.S. in Accounting from Syracuse University and a J.D. /M.B.A. from Indiana University. He served as President of the Society of Independent Gasoline Marketers of America (SIGMA), a national industry trade association from 2006-2008 and on their board from 1994-2010, continuing as chair for the Sigma Fuel Foundation until 2018.
Locally, he served on the Board of Directors of Artpark from 1999-2017 and currently serves as a board member for the Old Fort Niagara Association, the Grigg-Lewis Foundation and a Trustee for All Saints Parish in Lockport. He is a member of the NYS Bar and a member of the Lockport Community Band. He is also affiliated with the Lockport Children's Memorial Park Committee and the Young President's Organization where he has served in different capacities over the years. His interests include skiing, biking, hiking, music, reading, history and various family activities. Paul lives in Cambria, NY with his wife, Katie
X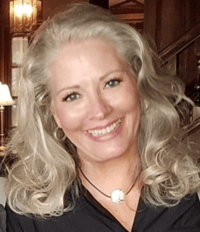 Lisë Stewart
Lisë is a professional facilitator, coach and consultant with significant experience in organizational development, strategic planning, training and human performance management. She spent 17 years in New Zealand where she developed a nationally award-winning company, The Training Company Limited, that operated throughout the South Pacific.
In 1998, Lisë joined the National Manufacturing Extension Program, a division of the US Department of Commerce, as the Statewide Operations Director for TechHelp Idaho. In 2005, Lisë founded Galliard Group, a strategic and succession planning consulting firm that specializes in working with family-owned and closely-held businesses. Galliard Group grew to become the largest provider of transition services for small businesses in the United States.
In 2013, Lisë founded the Galliard Family Business Advisor Institute (GFBAI) – a non-profit membership program that provides training and skill building for professional business advisors with a passion for serving family-owned and closely-held companies.

In 2017, Lisë sold her business to EisnerAmper LLP, one of the nation's largest accounting and consulting firms, where she was the Principal in Charge of the Center for Individual and Organizational Performance and the Center for Family Business.
Following her retirement in mid-2023, Lisë is proud to sit on several boards of small and mid-sized family businesses, provide coaching for emerging leaders, and continue to speak and write on the unique attributes of privately-held companies – all while living on a 40 ft. catamaran, with her husband Ben and their little dog, Sparky.
X
Doyle Media
Since Doyle Security Systems' start in 1919, our company has grown and evolved. We've provided services such as private investigating, armored cars, security guards and alarm systems. One thing has remained the same over the years and that is our passions for protecting New Yorkers and Pennsylvanians and providing them peace of mind. Take a look at our various articles and resources from throughout the years and get to know what Doyle Security Systems has always been about.