Have you ever wondered what it is like to have the best home security system and what features may be included with it? We have all been at a point in our lives where we have sought after the best home security to keep our families and loved ones safe. It is always most important to be notified if there is ever an emergency at your residence to ensure a safe and happy lifestyle. A security system from Doyle Security offers many features that will help ensure the safety of your home.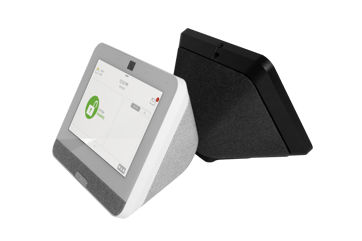 Burglary Detection:

Always keep your family and possessions safe with a home security system. Our award-winning monitoring center can detect the early signs of a break-in and alert you, your emergency contacts, or the police. Gain 24/7 peace of mind with the best home security systems from Doyle Security.




Mobile Arm and Disarm: Control your security system from anywhere in the world on any smartphone, tablet, or computer. Monitor zones and get remote notifications of activity from inside your home. If you forgot to arm your system before leaving your home, you can check your system's status and remotely arm it while you are on the go. Never leave your home unprotected again.




Smart Door Lock: Unlock your door with the push of a button on your smartphone. Never worry about forgetting your keys or having to provide a spare key for the babysitter or somebody watching your pet. You can also program your security system to disarm when you unlock the door.




Video Doorbells: Answer your door from anywhere in the world. Video doorbells create a real-time video link from your front door to your mobile device. HD video quality and built-in speaker and microphone let you communicate with visitors even while on-the-go.





Live Two-Way Voice: More effective than sirens alone, Two-Way Voice creates a live audio link between your home and our central station. Our operator will call for a passcode and, if none is received, will inform the intruder that the police are on the way.
Doyle Security provides these features and much more. To learn about all that our security systems have to offer, visit here or sign up for a free consultation today!