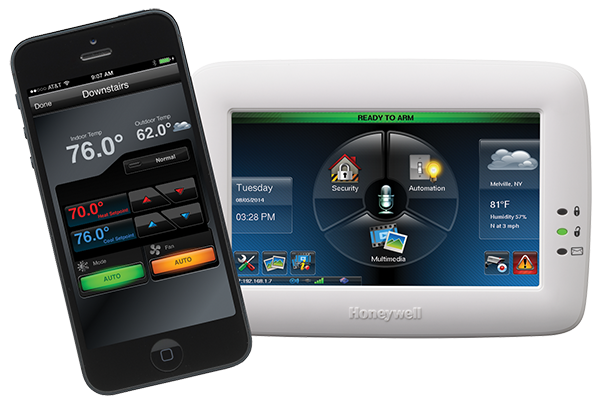 By now, you've probably heard of the term "home automation". It truly is the biggest trend in the home improvement industry and there's good reason for it. But what does home automation really mean and how can it help you?
Put simply, home automation is the ability to remotely control and adjust certain appliances and systems in your home from the convenience of a smart device. This can be your computer, mobile phone or tablet. Whether you're in your home, at work, at a friend's house or any other location, you have complete control over every aspect of your house.
So why invest now? Well for starters, it can sharply cut your expenses. Forget to turn off your lights before you went to work? That's no longer a concern with home automation. You can check on your smart device to see which lights in your home are currently on and shut them off. Did you forget to turn your thermostat down before going on vacation? With home automation, you can remotely adjust your temperature instantly. Accordingly to Energy.gov, turning your thermostat down 10 degrees for 8 hours a day can save you up to 15% on your annual heating bill. With home automation, you can use your phone to turn down the thermostat before work, and then turn the heat back up before you head home at the end of the day. That way, you will still return home to a comfortable temperature and benefit from a lower heating bill.
Another great home automation feature is the ability to control door locks from any location. You can allow access to your dog sitter when you're on vacation without having to leave a key behind, or unlock the door for your kids should they forget their keys. This, coupled with the ability to remotely arm and disarm your security system, allows you complete control over your home's accessibility no matter where you are.
To summarize, home automation gives you unparalleled control over all aspects of your home, while saving you money on your electric and heating bills. Take your home to the next level today by calling a Doyle Security Systems' expert to learn more. 1-866-GO-DOYLE.