We are very excited to announce the latest protection product from Doyle Security, The Scene Setter™
Picture this, you're going on vacation but don't want your home to appear vacant to anyone passing by. Sure, you can put your lamps on timers or ask your neighbor to pick up your mail, but eventually a sneaky burglar may catch on to the lack of activity going on inside your home. The lights may turn on and off every day, but Mr. Burglar has picked up to the fact that there is no one home.
That's where The Scene Setter™ comes into play! The Scene Setter™ is a simple static cling that you adhere to your windows prior to leaving for vacation. Suddenly, those empty rooms appear full of life and activity.
The advanced LED technology built into the cling allows the image to react to its environment and appear lifelike. Changes in sunlight, weather or even motion within 30 feet will cause your The Scene Setter™ to animate. Any would-be burglar will be fooled when they see any of our wide variety of images.
Choose as many as you'd like to complete your tableau:
Family Playing a Boardgame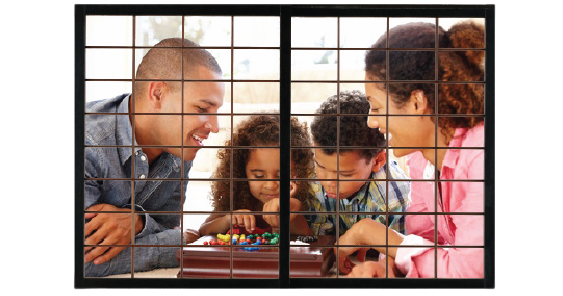 Casual Get Together with Coworkers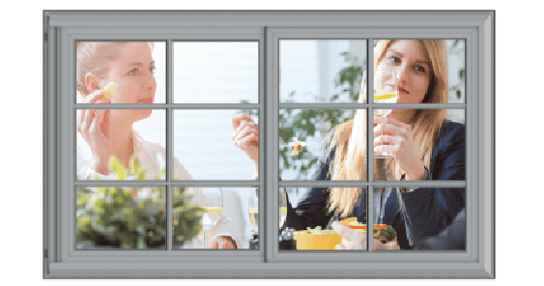 Overbearing Father with a Shotgun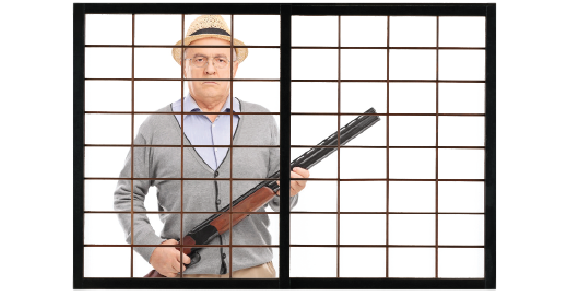 A Burglar is Already in There, No Need for Another To Join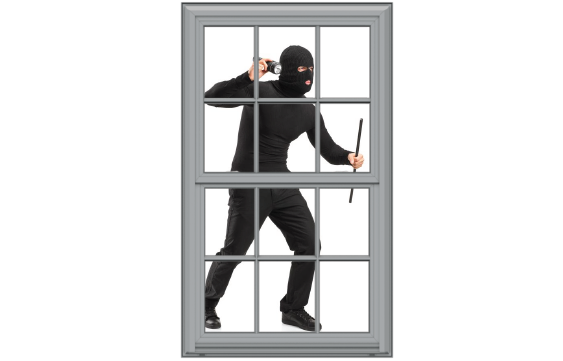 Confused Grandma Looking for the Remote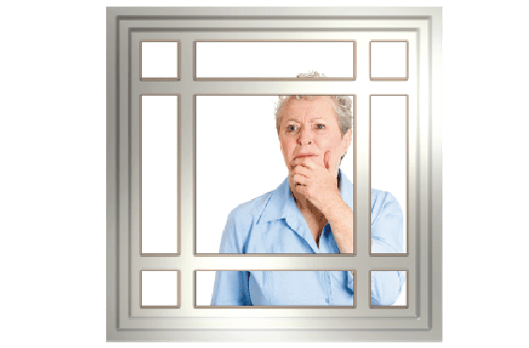 Pat Sajak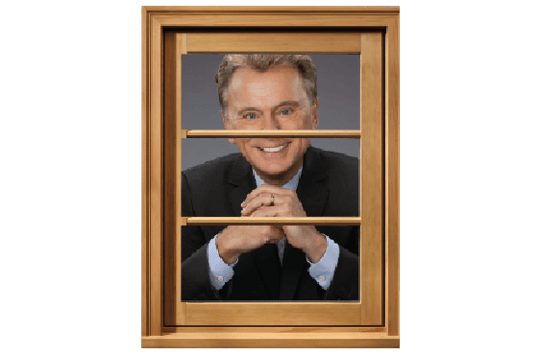 Grizzly Bear in Heat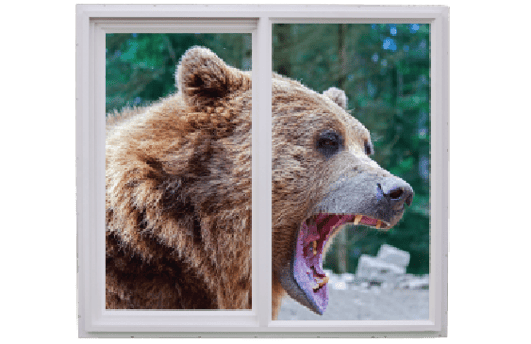 Electrician Who is Clearly New to the Job Making Unnecessary Holes in the Wall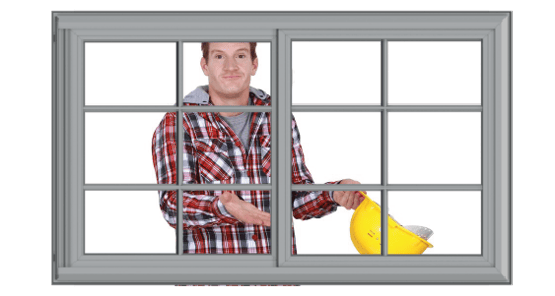 The Cast of The Mighty Ducks 2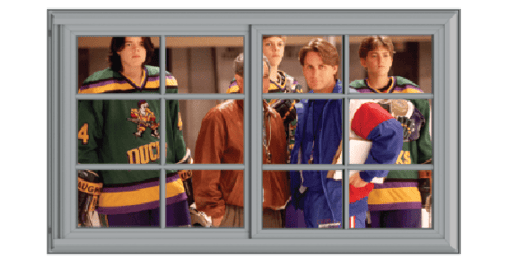 Never worry about a break-in while you're away again with the most cutting-edge technology on the market. Doyle Security's The Scene Setter™ will revolutionize home security and revolutionize your peace of mind! Click here to learn more!