I'm happy to announce some very big news today on the Doyle Total Connect App. The long awaited geofencing functionality has made its way to the app and is ready for use! If you're not familiar with geofencing, it's a feature that allows you to set a geographic perimeter around your home or business and use that perimeter as a trigger for notifications. See the screenshot below: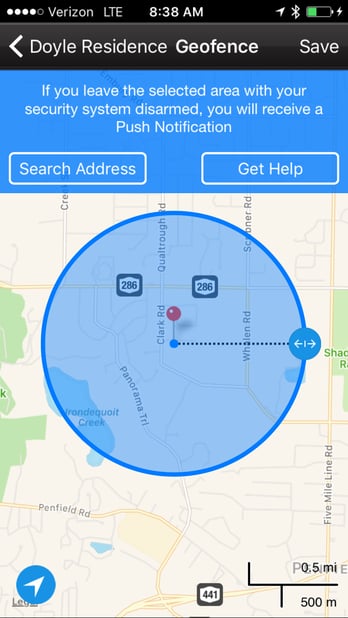 Doyle Total Connect Geofence Interface
Once you've set your perimeter and activated the geofence feature, the app will automatically send you a notification if you've left the area and forgotten to arm the system. If you're like me, you've probably been in a rush and forgotten to arm your system from time to time. With this feature, our app will remind you when that happens so you're never left unprotected!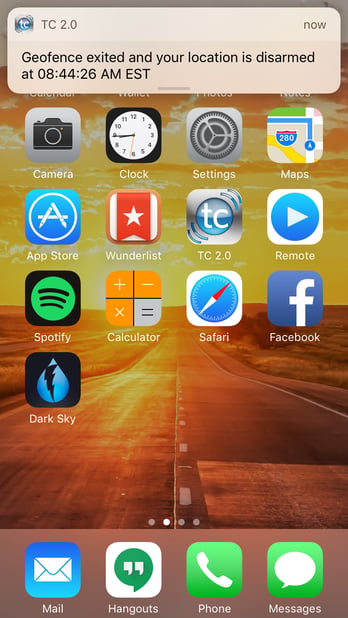 Geofence notification
Needless to say, this is a very exciting development and a huge upgrade to the Doyle Total Connect App. If you're a Total Connect user, you can find the new geofence feature in the settings menu. It takes just a minute to set up and is very intuitive. Let us know what you think! If you don't currently subscribe to our Total Connect App get in touch with us so you can start using this feature too!