Frequently Asked Questions- Stat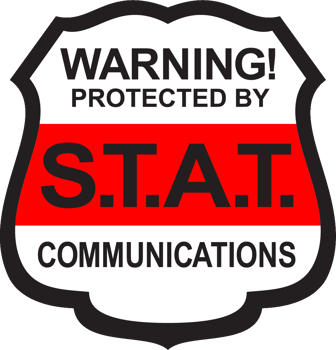 STAT Communications Customers - Welcome to the Doyle Security Family!
On October 1, STAT Communications merged the monitoring and service of your alarm system with us. We are excited and honored to be of service to you and to carry on the tradition of great service you have received from STAT Communications. Below are some answers to questions you may have about this. If you need to speak with us at any time please call us at 315-782-7453 or 800-586-2491.
Is anything going to change with my alarm monitoring protocols (or procedures)?
For the time being, any phone numbers you use to contact the monitoring center, test your alarm, etc. will remain the same. We will notify you if anything changes in this regard.
Doyle's alarm handling protocols are based on industry best practices. These procedures can be found in the welcome booklet linked below. If after reviewing these procedures, you would like to request a change, you may do so by emailing DataEntry@GoDoyle.com.
Please note that on October 26th, 2021, The Doyle and STAT monitoring and call centers will merge and both operator teams will be able to assist you with your account. You can continue to call the same number you're used to dialing for the STAT monitoring center both before and after this date, those numbers are 315-782-7453 or 800-586-2491. Please note that prior to October 19th the Doyle Security monitoring center team will not have access to real time information about your account and will direct you to call the STAT team.
Where is Doyle's Office?
Our office in Watertown is in the same location STAT has always been. In addition to our new Watertown location, we have offices in Albany, Syracuse, Rochester, Buffalo, Olean, Fishkill and Catskill, New York as well as Erie, Pennsylvania.
Can I still reach the STAT Communications Staff?
Yes! Travis Morgia, Russ Kring and all other members of the STAT team are working with us full time and if you need to reach them you can dial the same number you used to. Though you now have access to the full resources of our combined staff we will still make an effort to send former STAT technicians to service the equipment installed at your home or business.
Is my rate going to go up?
We are happy to say that we will be honoring all existing monitoring and service rates for a period of at least 1 year.
If you have any additional questions, please leave a comment below and we will get back to you.