Request a FREE Consultation to Learn More
Never overspend on your energy bill again
Save on energy costs by setting schedules and reducing energy consumption while you're away. Instead of leaving your air conditioning or heat on 24/7, use a smart schedule to adjust temperatures based on your lifestyle.
Cool to the touch
Control your homes thermostat from anywhere in the world using your smartphone. On your way home from work? Use the Doyle Total Connect app to turn on your air conditioning so you'll be welcomed to a cool, comfortable home.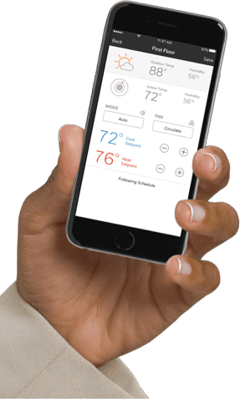 Your thermostat now knows your lifestyle
Use the geo-fencing feature in the Doyle Total Connect app to automatically adjust your home's temperature when you leave or enter your house. The technology can detect your location and will make the changes on your behalf.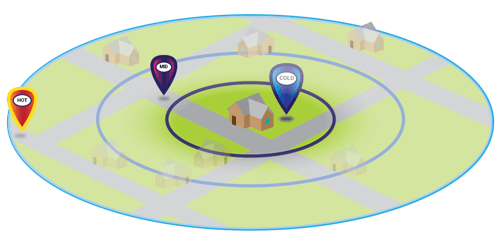 WHAT OUR CUSTOMERS SAY ABOUT US
Christine L. From Erie

Your technician was very friendly and professional. I would highly recommend Doyle because of the service I have been provided over the years.

Katherine C. From Syracuse

Your representative could not have been more professional, polite and knowledgeable. I was very comfortable and impressed.

Donna E. from Rochester

The technician was awesome! Cannot say enough good things about him; he was very patient and professional and walked us through everything.

Tia J. From Albany

Your technician went out of his way to make sure every one of my cameras worked properly. On one of the coldest days of the year, he went to extreme measures to ensure that me and my family were safe. He is a great asset to your company, very understanding and professional.

Gerald V. From Buffalo

If only all other companies' installers were as professional, courteous, punctual, and personable as this fella. Great job; neat and easy to talk to. It was obvious from the start he knew his job.

Joseph A. From Rochester

We are very happy with our system and would very likely recommend Doyle to anyone. That's a 10!