Request a FREE Consultation to Learn More
Control your security system from anywhere in the world
No matter where life takes you, you can stay in complete control of your home security features. Our Doyle Total Connect App gives you the ability to grant temporary access to family members or other visitors while you're away then re-arm your system after they've left.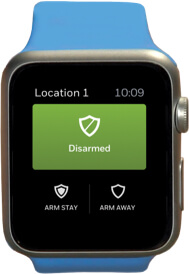 Receive text notifications
Be notified of any comings and goings at your home via text or email any time the system is armed or disarmed.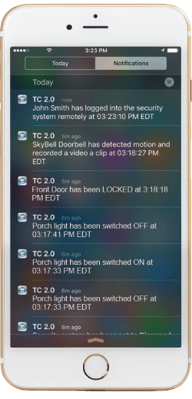 Never forget to arm your system
Geo-fencing allows you to set up alerts once you've traveled outside a certain radius from your home. These alerts remind you to arm your system if haven't already done so. Rest assured knowing that with Doyle Security's mobile arm and disarm feature, you'll never leave your home unprotected again.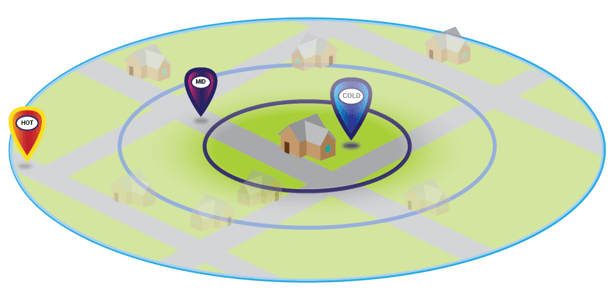 WHAT OUR CUSTOMERS SAY ABOUT US
Christine L. From Erie

Your technician was very friendly and professional. I would highly recommend Doyle because of the service I have been provided over the years.

Katherine C. From Syracuse

Your representative could not have been more professional, polite and knowledgeable. I was very comfortable and impressed.

Donna E. from Rochester

The technician was awesome! Cannot say enough good things about him; he was very patient and professional and walked us through everything.

Tia J. From Albany

Your technician went out of his way to make sure every one of my cameras worked properly. On one of the coldest days of the year, he went to extreme measures to ensure that me and my family were safe. He is a great asset to your company, very understanding and professional.

Gerald V. From Buffalo

If only all other companies' installers were as professional, courteous, punctual, and personable as this fella. Great job; neat and easy to talk to. It was obvious from the start he knew his job.

Joseph A. From Rochester

We are very happy with our system and would very likely recommend Doyle to anyone. That's a 10!